CISOs face triple challenges of managing risk, managing their organizations, and managing executives and the Board.  Leverage Andy Ellis's 20-year experience building a world-class security program to help you build your own scalable, effective security organization. The cybersecurity career field can be challenging technically and operationally. Leadership and communications skills are the force multiplier that will enable you to build a truly scalable, world-class organization.
Executive design sessions focus on actionable approaches, leveraging the executive's leadership to drive organizational change and improvement.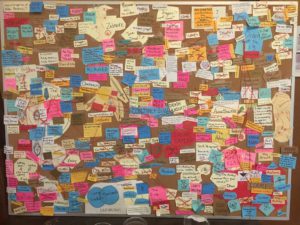 Building a Scalable Organization
Evolve your leadership style to adapt to the changing needs of a growing organization. Learn what leadership elements to keep and when to discard others.
Vision and Values
In this guided strategic session, you and your leadership team will align on vision and values, and learn techniques to maintain your values alignment going forward.
Inclusion
In this workshop learn proven practices that will help you establish and maintain an inclusive culture in your team.
Personalized, one-on-one support in establishing or improving the parts of your leadership program that have immediate need.

Level up your professional career and demeanor with personalized mentoring, combined with a peer community to support your development.
Learn the tools to communicate with your peers, executives, and Directors.  Enable effective governance by ensuring they understand relevant corporate risk choices.

Duha Principal Andy Ellis may be the perfect addition to your next organizational meeting or conference with his signature humor and relatability. He will share his expert insights on leadership, internet safety, risk management, decision making, and security governance.  He can be booked directly through Leading Authorities in standalone engagements, or contact Duha to pair his talks with additional Duha services.